Tina Krupar
Area Sales Manager | Bay Equity Home Loans
NMLS ID# 235442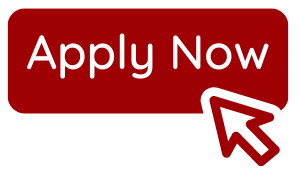 Tina comes to Bay Equity Home Loans with more than two decades of experience, her lending career began in 1991. This includes 5 years in Consumer Banking and the past 19 in the mortgage industry. She began her career in mortgage in 1996 with Columbia National Mortgage Corp. in Abingdon, Maryland. She spent the next 9 years building a reputation in the competitive and fast-paced east coast market, as the "Get It Done" person. She spent 6 years of this time with Chesapeake Home Mortgage as a Senior Loan Processor and Office Manager. Tina and her husband Chris moved to New Mexico in 2005 where Tina was employed by First Community Mortgage as a Senior Loan Processor/ Junior Underwriter from 2005-2007. During this time she received awards for outstanding performance for volume and quality of work produced as well as excellent customer service. From 2008 to 2009 Tina was employed with 1st Metropolitan Mortgage as a Sr. Loan Processor before making the decision to become a Loan Officer. In 2009 Tina opened her own Branch in Albuquerque with PrimeSource Mortgage. In 2014 she was awarded with the highest award of the company. She has continued to build an incredible reputation year after year with exceptional customer service in the Albuquerque and surrounding areas. In 2015 Tina opened Bay Equity Home Loans first location in New Mexico as an Area Sales Manager.
She has a love for animals and enjoys relaxing, cheering on her Pittsburgh Steelers, traveling and spending time with her husband Chris and their sweet rescue dog from Tacos Pueblo, Cassie, who is now a year old.
"I am very dedicated and passionate about my work and have always found the mortgage industry to be very exciting. I love meeting new people and find it very exciting and rewarding to help them, whether it be to refinance or assist them in purchasing their dream home." - Tina M. Krupar
What People Are Saying
Tina and her team made the home buying process as painless as it gets. She helped answer any and all questions in a timely manner and was always on top of things. I couldn't have chose a better lender or team!
Kyle Peralta from Albuquerque, NM
Tina and her team were absolutely amazing, not only did she get me approved for more than I was expecting she jumped on and got me a rate that is unbelievable and my mortgage at an amazing price. She is straight to the point, no bs. Answered every question I had and explained every step of the way. Highly recommended.
maestasfelice7 from Belen, NM
Tina Krupar is a Rockstar!! Tina and her whole team at Bay Equity are fantastic. Tina worked tirelessly to make my transaction go smoothly and quickly. I highly recommend her for your home financing needs.
kurtjohnson66 from Albuquerque, NM
Bay Equity Home Loans
1630 Alameda Blvd NW
Albuquerque, NM 87114
NMLS 235442 NMLS 76988 Equal Housing Lender. Rates and Programs subject to change without notice. Equal Housing Lender. This is not a commitment to lend or extend credit. Restrictions may apply. Rates may not be available at time of application. Information and/or data are subject to change without notice. All loans are subject to credit approval. Not all loans or products are available in all states. Bay Equity LLC, 28 Liberty Ship Way Suite 2800, Sausalito, CA 94965; NMLS ID#76988. Licensed by the Department of Business Oversight under the California Residential Mortgage Lending Act- #4150077; Arizona Mortgage Banker License #0910340; Colorado Mortgage Company Registration #76988. Regulated by the Division of Real Estate; Hawaii Mortgage Loan Originator Company License #HI-76988; MBL-7852; Idaho Mortgage Lender Broker License; Illinois Residential Mortgage License # MB.6761094, Illinois Department of Financial & Professional Regulation, Chicago Office, 100 West Randolf St., 9th Floor, Chicago Illinois 60601, (312)793-3000; Louisiana Residential Mortgage Lending License #76988; Minnesota Residential Mortgage Originator License #MN-MO-76988; Minnesota Residential Mortgage Servicer License #MN-MS-76988.1; Montana Mortgage Lender License #76988; Nevada Mortgage Broker License #3918.; New Mexico Lender License #76988; Licensed as a Mortgage Lender by the Oklahoma Department of Consumer Credit. NMLS# 76988; North Dakota Money Broker License #MB102667 ; Oregon Mortgage Lender License #4845; Texas SML Mortgage Banker Registration #76988 Texas Mortgage Banker Disclosure: http://bayeq.com/forms/linked-documents/Pursuant-1.pdf ; Utah DRE Mortgage Entity #7953347; Washington Consumer Loan License #CL-76988; NMLS ID#76988; Wisconsin Mortgage Banker License #76988BA; NMLS consumer access: www.nmlsconsumeraccess.org/EntityDetails.aspx/COMPANY/76988 Bay Equity Home Loans. NMLS ID#76988 Equal Housing Lender. MLO NMLS #235442