Amber Bennett
Loan Officer | NMLS #345241
Direct: (505) 872-7693
State Lic TX #345241, NM #345241
Corp NMLS #3113 I Equal Housing Lender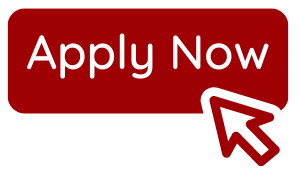 Welcome!

It's all about service at Academy Mortgage, and our company has been meeting the needs of homebuyers across the United States since 1988. I joined Academy because of its strong reputation for integrity—based mortgage lending, its unwavering commitment to responsible lending practices, and for its broad portfolio of mortgage solutions and tools.

Since joining Academy, I have helped many individuals and families attain the dream of homeownership. Whether you want to buy a new home or refinance an existing mortgage, I will provide a customized solution for you at competitive rates. No brokering, no middleman, no hassle, no surprises.

Academy is a direct lender, which means that my Branch and Regional Offices are equipped to complete the entire loan process in—house—all loan processing, underwriting, closings, and funding are handled locally. As a result, we have a proven track record of closing loans as quickly and efficiently as possible

I will be in control of your loan file from start to finish, and I will be up—to—date on the status of your loan at all times. I understand the importance of maintaining continuous communication throughout the loan process and commit to providing you accurate, timely, and honest mortgage advice.

I invite you to put us to the test. Let me show you how simple and easy securing a mortgage can be.
What People Are Saying
Amber provided us with exceptional and professional service, was always pleasant, and answered all of our questions to our satisfaction. We would strongly recommend Amber to anyone.
rgsautter from Corrales, NM
Very kind, very professional, very knowledgeable, i would highly recommend Amber Bennett, it was a great experience working with her. Thank you Amber for everything.
fcanamar from Albuquerque, NM
From beginning to end Amber at Academy Mortgage was professional, helpful, courteous and friendly. As a first time homebuyer, it was important for me to have someone like amber helping me through the journey of homebuying. I'd recommend Amber to anyone. She helped make the experience a wonderful one!
Chris from Albuquerque, NM
Direct: (505) 872-7693
2155 Louisiana Blvd NE
Suite S-4000
Albuquerque, NM 87110
State Lic TX #345241, NM #345241
Equal Housing Lender | Corp NMLS #3113
Figure: 7 TAC §81.200(c) CONSUMERS WISHING TO FILE A COMPLAINT AGAINST A MORTGAGE BANKER OR A LICENSED MORTGAGE BANKER RESIDENTIAL MORTGAGE LOAN ORIGINATOR SHOULD COMPLETE AND SEND A COMPLAINT FORM TO THE TEXAS DEPARTMENT OF SAVINGS AND MORTGAGE LENDING, 2601 NORTH LAMAR, SUITE 201, AUSTIN, TEXAS 78705. COMPLAINT FORMS AND INSTRUCTIONS MAY BE OBTAINED FROM THE DEPARTMENT'S WEBSITE AT WWW.SML.TEXAS.GOV. A TOLL-FREE CONSUMER HOTLINE IS AVAILABLE AT 1-877-276-5550. THE DEPARTMENT MAINTAINS A RECOVERY FUND TO MAKE PAYMENTS OF CERTAIN ACTUAL OUT OF POCKET DAMAGES SUSTAINED BY BORROWERS CAUSED BY ACTS OF LICENSED MORTGAGE BANKER RESIDENTIAL MORTGAGE LOAN ORIGINATORS. A WRITTEN APPLICATION FOR REIMBURSEMENT FROM THE RECOVERY FUND MUST BE FILED WITH AND INVESTIGATED BY THE DEPARTMENT PRIOR TO THE PAYMENT OF A CLAIM. FOR MORE INFORMATION ABOUT THE RECOVERY FUND, PLEASE CONSULT THE DEPARTMENT'S WEBSITE AT WWW.SML.TEXAS.GOV.